AWS Certified Solutions Architect Associate: Become an AWS Solutions Architect Associate TODAY: The Comprehensive Study Guide to the Associate SAA-C02 (Paperback)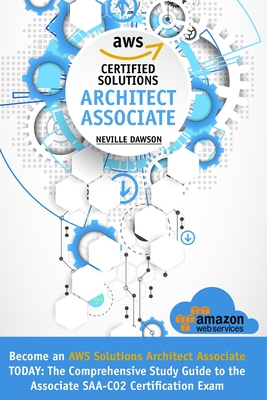 $21.95
Usually Ships in 1-5 Days
Description
---
55% OFF for bookstore NOW at $ 21.95 instead of $ 31.95
Become an AWS expert in weeks and pass your certification test with ease
Your customers will love this book and won't be able to live without it
If you've decided to get an AWS Certification, congrats But passing the AWS Solutions Architect Associate Exam requires a detailed, comprehensive understanding of Amazon's often overwhelming cloud computing infrastructure.
In this complete study guide dedicated to preparing for AWS certification, you'll find easy-to-read, in-depth information presented in simple, engaging language that will ensure you pass the Associate Exam with ease...first time
Inside you will learn:
What the cloud actually IS and why it has proved so popular.
The difference between, public, private and hybrid clouds; and the pros and cons of each.
Which AWS products are essential, optional and specialized.
Basic and advanced EC2, including compute, memory and storage-optimized instances.
How to use the Amazon Elastic Block Store and its features.
How to set up and provide a Relational Database Service (RBL).
What Amazon file services are available and how to use them.
And much, much MORE
Neville Dawson's easy-to-read explanation of the strategies, skills, opportunities and jargon used in AWS cloud computing means your knowledge will skyrocket in weeks, allowing you to sit the Associate Exam with confidence.
If you're ready to delve into one of the fastest-growing business tools of the moment, obtaining an AWS certification will give you the edge in an increasingly competitive cloud computing job market...but be quick
Buy now and make your customers happy