The MIS-Education of the Negro (Paperback)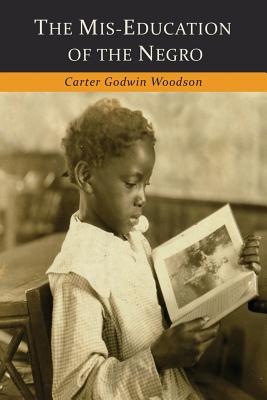 Email or call for price.
Usually Ships in 1-5 Days
Description
---
2015 Reprint of 1933 Edition. Full Facsimile of the original edition. Not reproduced with Optical Recognition Software. The most imperative and crucial element in Woodson's concept of "Mis-Education" hinged on the education system's failure to present authentic Negro History in schools and the bitter knowledge that there was a scarcity of literature available for such a purpose, because most history books gave little or no space to the black man's presence in America. Some of them contained casual references to Negroes but these generally depicted them in menial, subordinate roles, more or less sub-human. Such books stressed their good fortune at having been exposed, through slavery, to the higher (white man's) civilization. There were included derogatory statements relating to the primitive, heathenish quality of the African background, but nothing denoting skills, abilities, contributions or potential in the image of the Blacks, in Africa or America. Woodson considered this state of affairs deplorable, an American tragedy, dooming the Negro to a brain-washed acceptance of the inferior role assigned to him by the dominant race, and absorbed by him through his schooling.