Natural Resources and Conflict in Africa: The Tragedy of Endowment (Rochester Studies in African History and the Diaspora) (Paperback)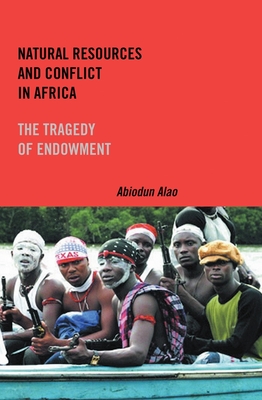 $39.95
Usually Ships in 1-5 Days
Description
---
Conflict over natural resources has made Africa the focus of international attention, particularly during the last decade. From oil in Nigeria and diamonds in the Democratic Republic of Congo, to land in Zimbabwe and water in theHorn of Africa, the politics surrounding ownership, management, and control of natural resources has disrupted communities and increased external intervention in these countries. Such conflict has the potential to impact natural resource supply globally, with both local and wide-reaching consequences. The United States, for example, estimates that a quarter of its oil supply will come from Africa by 2015.
Natural Resources and Conflict in Africa is the first book to offer a detailed look at conflict over various natural resources in several African countries. Abiodun Alao undertakes this broad survey by categorizing natural resources into four groups: land including agricultural practices and animal stock], solid minerals, oil, and water. Themes linking these resources to governance and conflict are then identified and examined with numerous examples drawn from specific African countries. Alao's approach offers considered conclusions based on comparative discussions and analysis, thus providing the first comprehensive account of the linkage between natural resources and political and social conflict in Africa.

Abiodun Alao is professor of African studies at King's College London.