Harrow: London Poems of Convalescence (Paperback)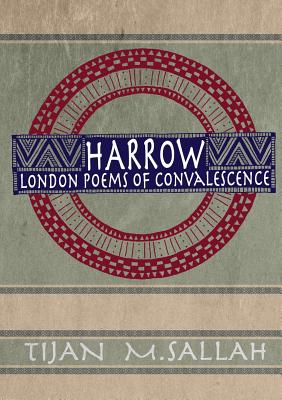 Email or call for price.
Usually Ships in 1-5 Days
Description
---
Harrow: London Poems of Convalescence are a unique, new collection of poems in noted Gambian writer's poetic works. Simple, reflective, and in rhymes, they depart from the poet's usual free verse. The poems deal with the near-death experience of a pedestrian hit by a car in London, and the agony of pain while recovering, and the magic of healing. The poems are a catharsis. They are poems, as the poet himself notes, "of looking up when you are down." In an essay titled, "Poetry as Therapy," in a recent book of critical perspectives on Tijan M. Sallah's works, Tijan M. Sallah and Literary Works of the Gambia, edited by Nigerian professor Wumi Raji, Enajite E. Ojaruega, a Nigerian critic, notes, "The Harrow poems will remain unique in Tijan M. Sallah's poetic career. It is poetry geared toward a private function, quite unlike his other poems, which either extol Gambian Wolof values or criticize American racism and materialism. These are poems tied to a specific traumatic incident and meant to get him out of the bad situation of having his broken bones healed. ...It is a series of poems that will continue to stand out for their beauty, their craft and, above all, their therapeutic function." "Th(ese) poem (s) showcase... Sallah at his best when he entertains as he philosophizes" --Tanure Ojaide "Admired as a poet; appreciated as a comrade." --Nadine Gordimer About the Author Tijan M. Sallah is the Gambia's most famous living poet and one of Africa's most significant writers. His works has appeared in several major African poetry and short story anthologies. Professor Wumi Raji of Nigeria's Obafemi Awolowo University recently edited a book of critical perspectives on his writings published by Cambria Press titled, "Tijan M. Sallah and Literary Works from the Gambia." Sallah is a Ph.D- trained economist and works for the World Bank.