Images Out of Africa: The Virginia Garner Diaries of the Africa Motion Picture Project (Hardcover)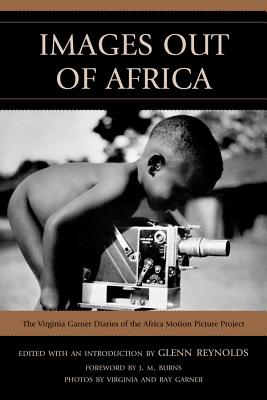 Email or call for price.
Usually Ships in 1-5 Days
Description
---
Missionaries played a fundamental role in introducing cinema into the developing world in the early twentieth century. These representatives of the Christian community diligently produced films about far-flung cultures to bolster fundraising for mission efforts around the globe. By the interwar period, a few husband-and-wife teams in Africa were making an array of films about vanishing cultures and the struggle to bring Christianity to indigenous populations. Images Out of Africa brings to light the remarkable expedition of one such team of filmmakers. In 1938, Virginia and Ray Garner, working for the Africa Motion Picture Project, ambitiously began making films in the Belgian Congo and French Cameroons, introducing film into villages for the first time. This book features Virginia Garner's recently rediscovered diaries, which highlight the challenges of making films in Africa in the 1930s and include rich descriptions of cross-cultural interactions and micro-negotiations with chiefs, headmen, and villagers.
About the Author
---
Virginia Garner began her career in photography with the Africa Motion Picture Project, as she and her husband, Ray Garner, developed their film-making collaboration that was to last fifty years. Her diaries chronicle the adventures of their early married life in central Africa and the challenges of producing ten short films they made in 1938-39. Glenn Reynolds is assistant professor of history at Mount Saint Mary College in Newburgh, New York. He teaches U.S. history and a wide array of non-Western history courses, with a research emphasis on the origins of cinema in Africa.