The Narrative Mediterranean: Beyond France and the Maghreb (After the Empire: The Francophone World and Postcolonial France) (Hardcover)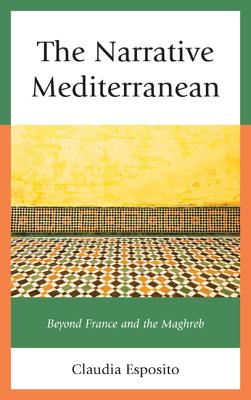 Email or call for price.
Usually Ships in 1-5 Days
Description
---
The Narrative Mediterranean: Beyond France and the Maghreb examines literary texts by writers from the Maghreb and positions them in direct relation to increasingly querulous debates on the shifting identity of the modern Mediterranean. This book argues that reading works by writers such as Albert Camus and Tahar Ben Jelloun alongside authors such as Fawzi Mellah and Mahi Binebine in a transnational rather than binary interpretive framework transcends a colonial and postcolonial bind in which France is the dominant point of reference. While focusing on works in French, this book also examines Maghrebi authors who write in Italian. The texts examined in The Narrative Mediterranean critique narrow identitarian labeling, warn against sectarianism, and announce the necessity of multiple forms of translation and historical rewritings. Their modes of expression differ as they range from poetic to baroque to realist, as do their concerns, which include -but are not limited to--the human condition, gender identity, and emigration. Claudia Esposito explains how these writers operate between and outside the confines of several nations, tracing imagined affiliative horizons, and consequently address questions of multiple forms of cultural, political, sexual and existential belonging. Esposito convincingly demonstrates that in a Mediterranean context, moving between nations means to be in both foreign and familiar physical, affective and intellectual spaces.